Gotta love it , a day as an adult you dread.....cleaning up all the leaves that fall. But all it takes is one kid to remind you what fun it can be also. Josh continues to show me how great it is to be a kid.
You can just hear him saying ..."Kowabunga dude" ....can't you ??
Then this sweet face looks up at me thru the leaves and I am once again reminded how frigin wonderful a son I have, and all the joy he has brought to my life. I just can't imagine life without him.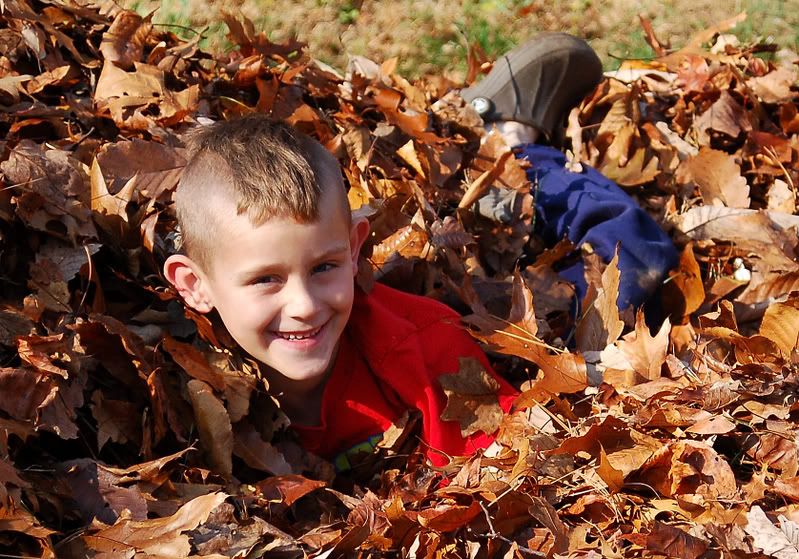 How can I not look at those eyes and see the most amazing boy in the whole world. He has changed my life forever, just as each season changes the outdoors.
He is always thinking, here he saw Kate throwing leaves off the porch and saw the metal dogs dish laying there. Why wouldn't you pick that dish up and catch the leaves??
That was such a fun day ...and now I just talked to Kate and she is away this week for 4 days. I miss her bunches. Wrestling practice is in full swing and we are looking forward to another great season. Have lots of projects going on here in the ole scrap studio and enjoying them all .
Happy Birthday Mom!! Love ya.