The start of any great day is a good breakfast. French toast !!
There he goes , walking up to get ready to meet the bus !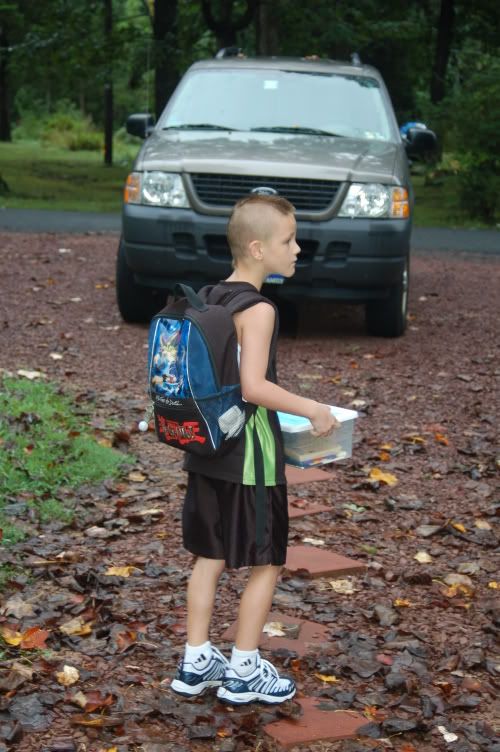 Check out that hair ! Loving the look !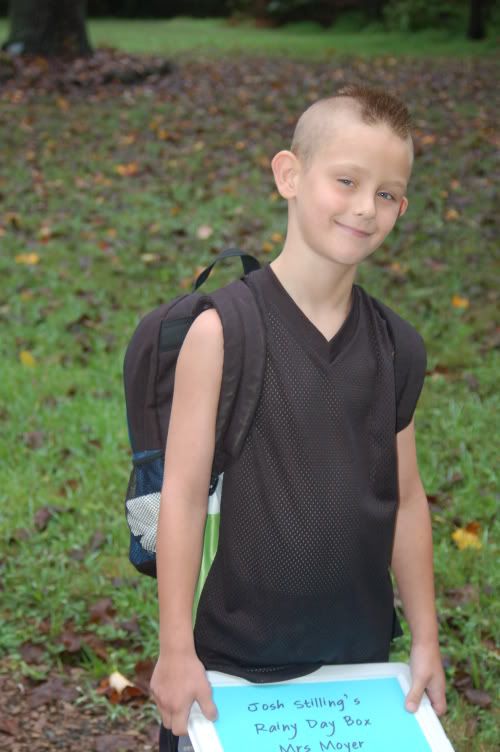 Special Day , Mom got to be here for this one . So glad to have her here today !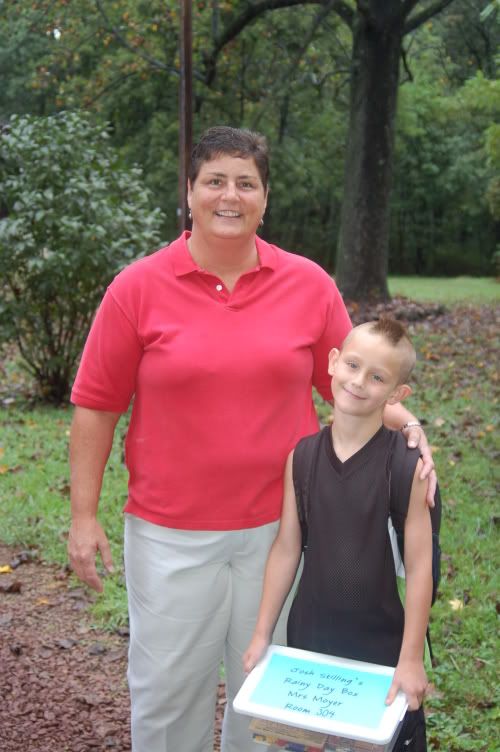 And the big yellow monster is here to swallow him up ! As you see he has none of the fears of his Mom !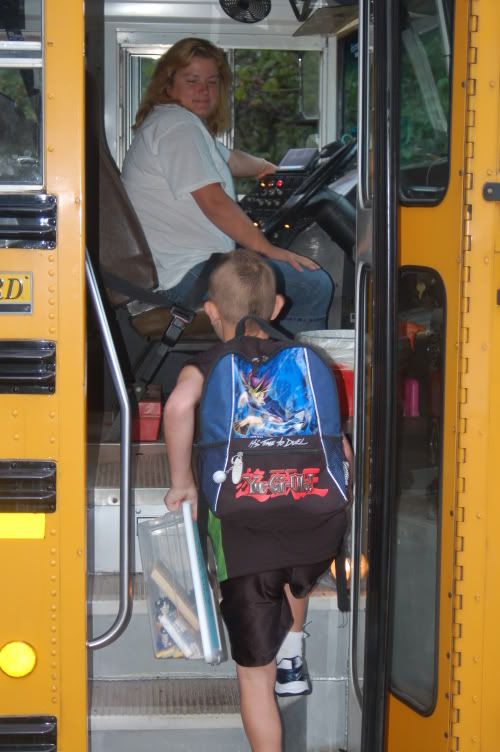 Well this was one of the longest days of my life. I think it is only topped by the 10 hours of back labor I had waiting for Josh to enter the world.
The 8 hours today away from him is a close 2nd. I would look at the clock ever so often and just wonder what he was doing , wondering if he wanted to be at school.
I was hoping he was having the best day ever , and hoping that he was making friends.
Well 8 hours later the yellow monster spit him back out. He couldn't have had a bigger smile as the bus pulled up to his stop and he saw me.
He had a great day , made 2 friends , and even knew one of their names was Bryce. He had lunch and ate it all , didn't drink all his milk tho , and I now know there is something they poor left over milk into . He was a little excited about that detail. I said well it would be better if you actually drank your milk.
He likes his teacher , he said he listened alot today , not much else.
He went to bed tonight at 8:30 pm , which is at least an hour earlier then usual. Which is nice. He was tired.
He has his alarm set for another day and is ready for everything tommorrow.
Let's just hope I do better !!
Thanks for everyone's calls and emails today , meant alot to me .