WOW!!!
I could have named my company that this weekend!
I did name it S.A.V.E. , and love it.
Scrappin Away Vacation Events
, every time I look back at how that all started I get a little teary eyed.
Every time I think...why do I do this?
It is alot of work....is it worth it?
Do I keep doing it?
All I have to do is spend a weekend with 90-220 woman and know that I am doing the right thing.
Just hearing how important these weekends are to these ladies, how they look forward to these all year. How much they thank me for putting it all together so they just have to pack up and come and crop. These are the reasons I do this.
Altho exhausting I want to give a big shout out to all the girls that helped me this weekend, Trish, Deena, Connie, Patti, Shirley, and Stuffie!! I couldn't have done it without you this weekend thanks for all your hard work!
Here are a few visuals from the weekend. Thanks for all the friends pictures. I know there are more out there but these are the ones I had on my camera.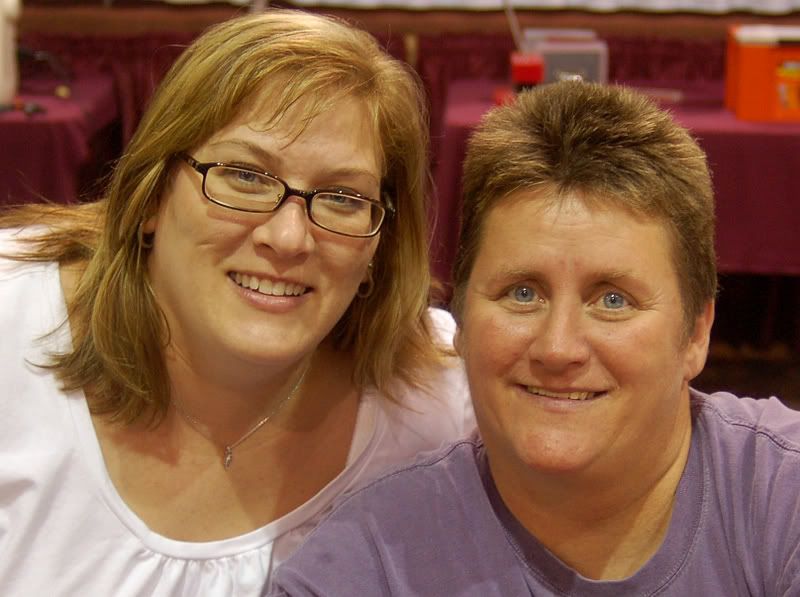 Julie and me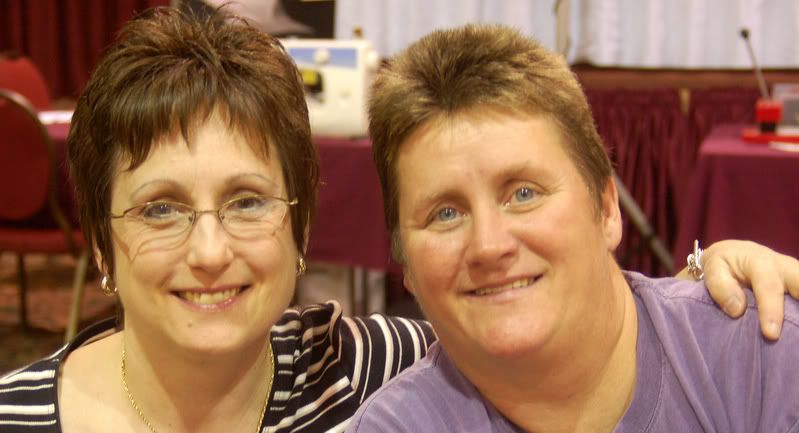 Deb and me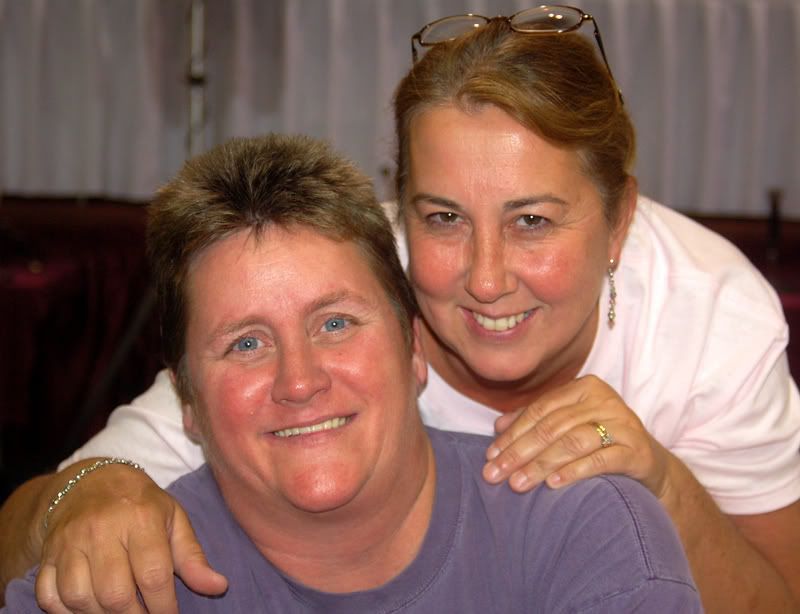 Denise and me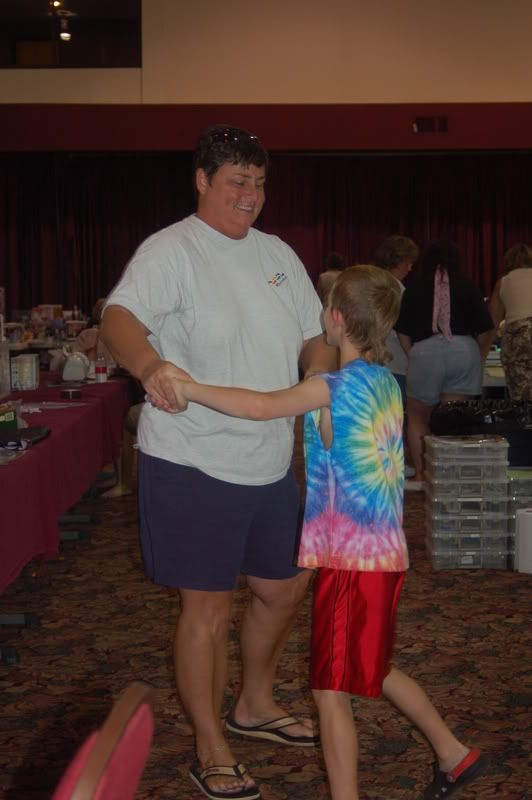 Kate and Josh dancing! So glad they came up for Saturday and Sunday!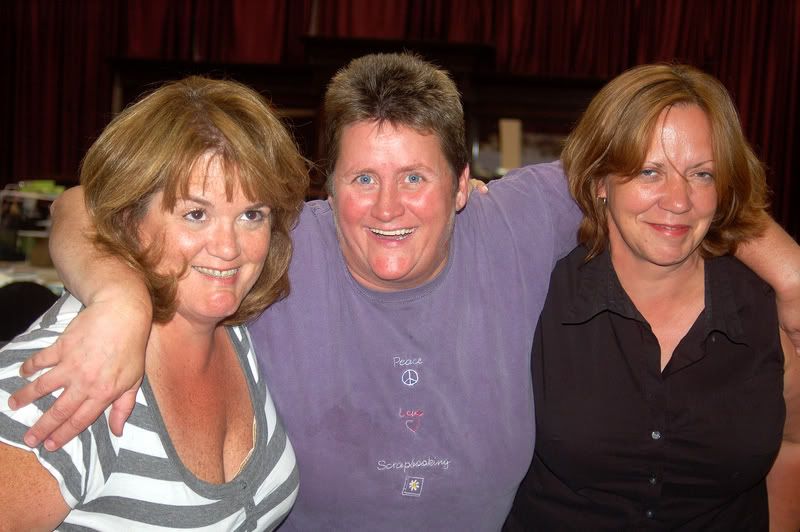 Nancy, myself and Bridget ( Nancy you are looking great, it is your year!)
The Gang, (well those who came out for the photo gang) So fun!!