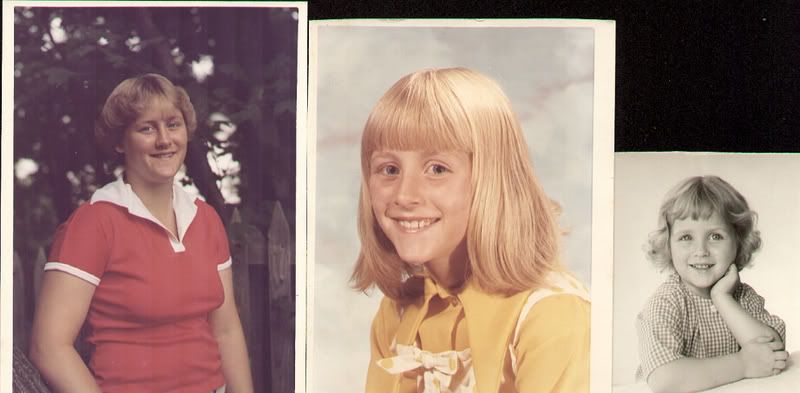 Ok so here is a fun one. I was challenged to post my hs senior pic on our mlpa message board and so it was fun to do this! I couldn't believe when I pulled up the middle picture how much Josh's face structure is like mine. I have a few more pounds on me but our bone structure is amazingly the same. I am not sure what year that middle picture is. Maybe Mom can help me here but I am guessing around 4th or 5th grade. the little black n white, which is one of my fav pics was around 3 years old I think.
I need to get these in my scrapbook instead of just piled in a box. I will be doing this soon!
Josh had fun looking at these pictures and giggling. I think he found it amazing that his Mom was once a kid. We tell them about being a kid , but I think the pictures brought it to a reality.
Have a great weekend!