Remember Tim Allen and his grunts....loved that!
Well we are in full swing here with the construction of the front two rooms.
It is really great to know in another few days the walls will be ready for paint, then it is
on to the flooring and wah lah it will be done! Well except for going to IKEA and picking out
the new dining room table and then the cabinets for the china and things.
It is great to have the new walls in the front, they are straight and not slanted. I can
actually hang things on the wall!!!
Also the new bigger closet is just heaven!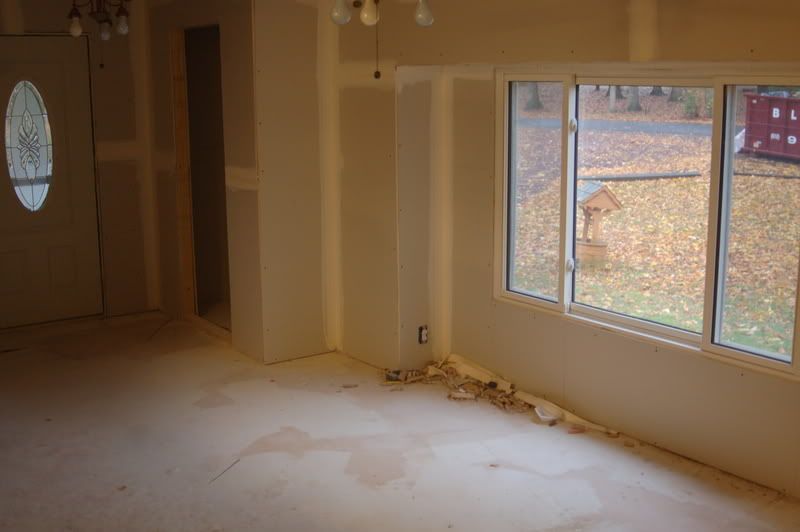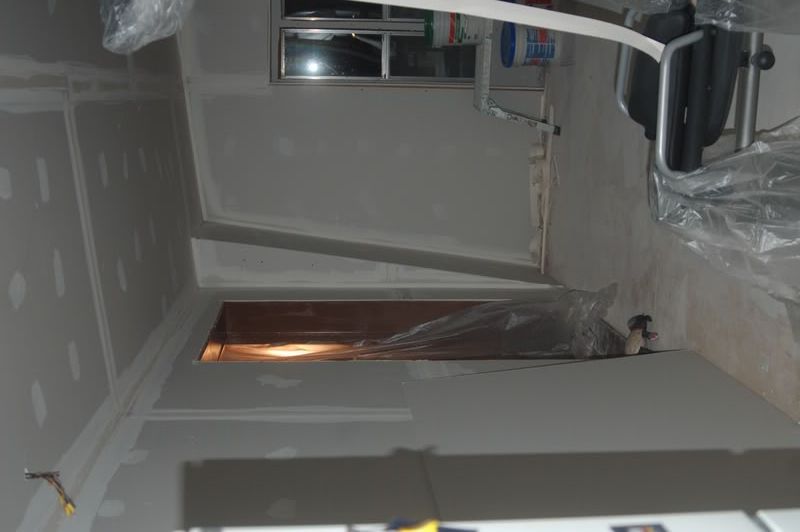 They do think they will be done tomorrow. With the walls sanded and the trim up. I haven't had much time to do anything this week, the dogs are a bit stressed out so I have been hanging with them and keeping them comforted. Cricket actually shakes when the air compressor comes on.
So today it is off to vote, and then to see the Bee movie with Josh. I like having him home and getting to go hang with him for a bit.
On the Business front, things are moving along....should see a draft of the new website by the end of this week, and hopefully have everything getting all pretty and ready for everyone to see soon. The online store will be up and running in November and ordering will be so easy!
Started doing some holiday shopping on line today :) Love finding that perfect gift for each of my friends and family. I will make 90% of my gifts as I do each year...but still a few bought things are on my list too.
So next week is Painting...and thanks to a few friends that have volunteered to come over it should go pretty fast. Kate is still non weight bearing and on crutches for about another month, so the help is a God send! Then it is on to laying the floor and being done by Thanksgiving hopefully. Having our black friday all day crop here, I would love to have everything finished!
I can't wait for all the scrapping time I will have in the very near future...Black Friday Crop , a weekend with my friends at the Weisel house...then it is off to Virginia for the Scrapbowl , oh and then ...did I mention.....going to hang with Cathy Z, Ali E. and Donna D. at the Inspired Artist Workshop in April!!!!! yeah a little EXCITED about all that!!! Life is good, nah life is GREAT!!!
Ok off to spend my day with my favorite little guy :)