Well here is a picture of what I have been doing alot. Dust and all. But the room is almost done! Just need to tack in the shoe molding and do a little touchup. I am loving how the room looks! No more insulation hanging out of the ceiling, no more stained carpet...it is just beautiful now. Can't wait for our holiday open house this year, entertaining in these rooms are going to be just great. One more room to go....getting the flooring today and hope to have it done by tomorrow.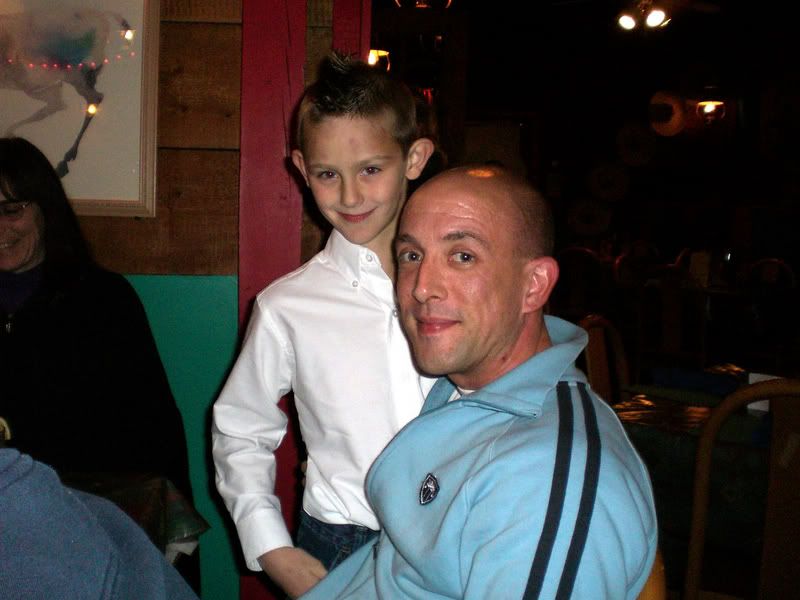 We celebrated Steve's birthday on Saturday night, Josh looked so handsome in his white shirt and jeans. Steve had a great night and we enjoyed seeing everyone.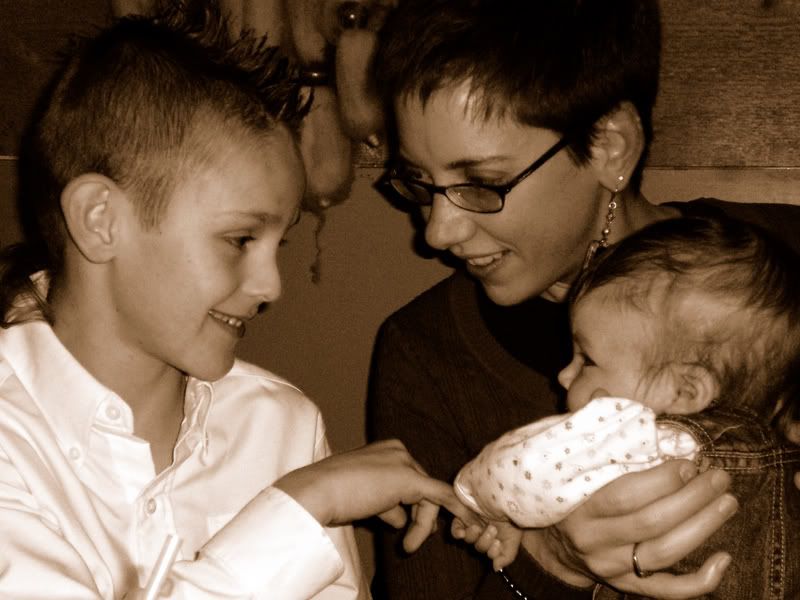 This is one of my favorite pictures of the night. Merideth grabbed Josh's finger. He loves her so much already. I think they will be great pals.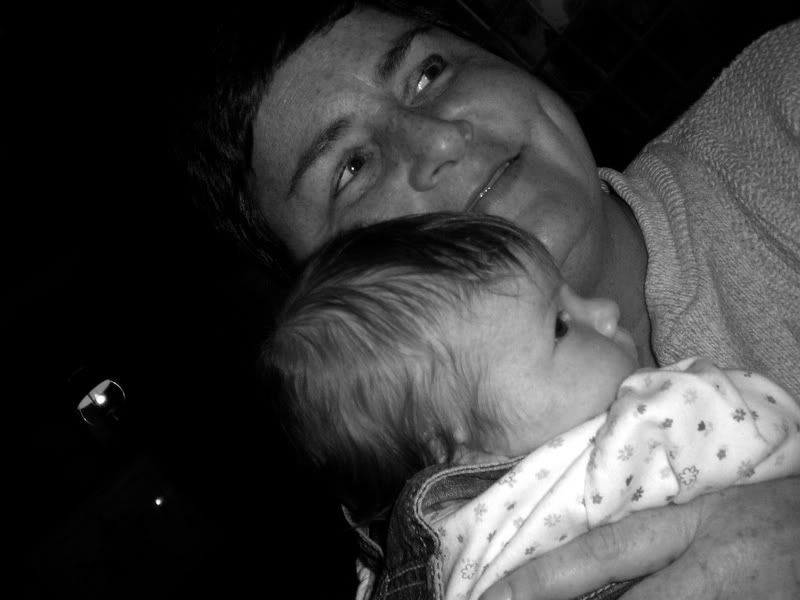 Kate was in heaven as she got some baby time. She just loves holding her and I think remembering when Josh was a baby brings back great memories.
So this week it is all about finishing! Then this weekend I get to go and relax with my gal pals at a little scrapbooking retreat. All 1o of us will be scrapbooking the weekend away. I am planning on working on some Christmas gifts and getting my Christmas cards designed.
Can't believe it is almost Dec 1.....got to get the advent calendar out!