or at least the closet thing to it. Ever dream of that perfect day, one that you could write the script to? I do that quite often, and usually end up crumbling the piece of paper up and throwing it towards the trash can. It takes
alot
to have perfection....but every once in a while, you get to keep that one piece of paper
uncrumbled
! Yesterday was my day!
It started with the
Stillings
Family Tree Hunt for the "perfect" tree...really we just love something green and fluffy! We usually find it. Today was no exception.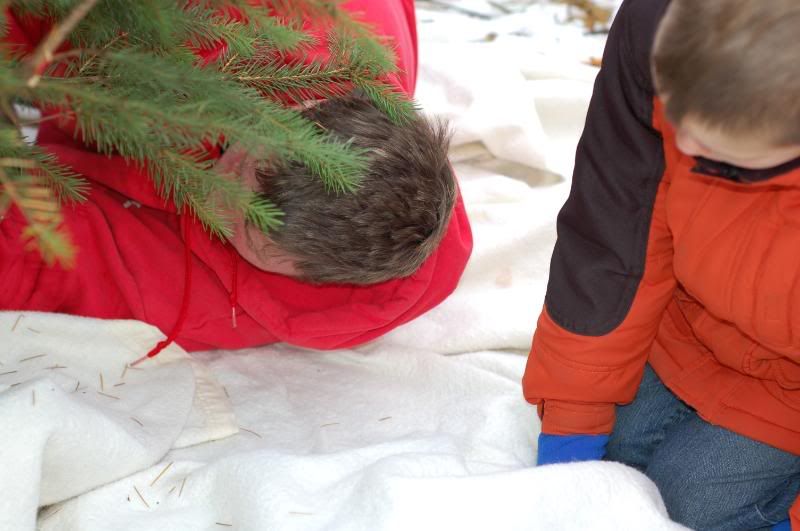 Josh wanted to cut down the tree, and he found out it was not as easy as it looked.
But together we worked
thru
the tree and
hollered
.....T I M B E R !!!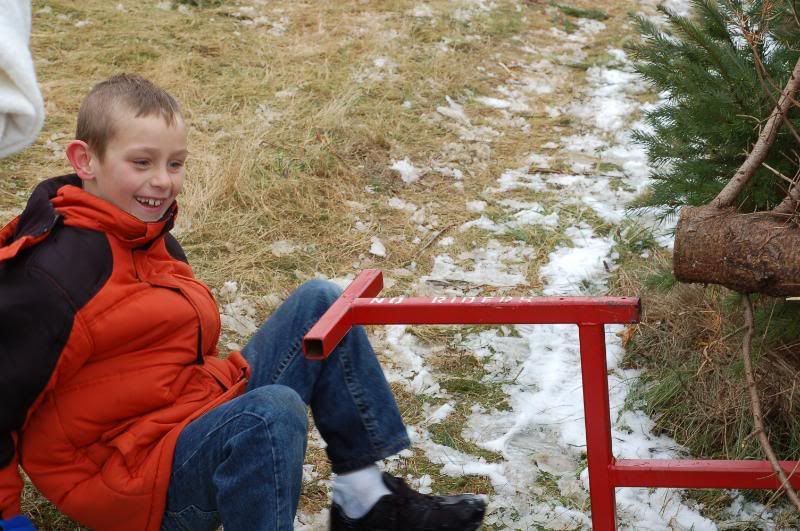 Then Josh, wanted to pull the tree down the hill, and well he landed on his butt at first try!
But he got up, and pulled and pulled again......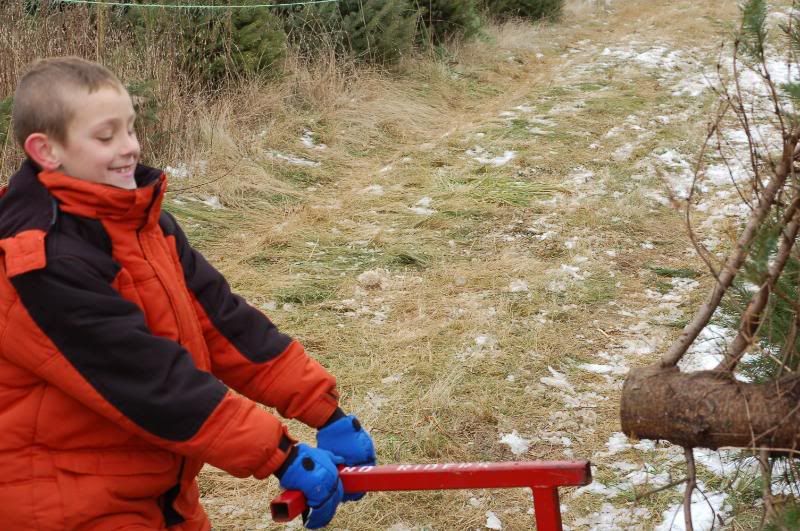 and again......
and again......he landed on his BUTT!!!! Laughing the whole time.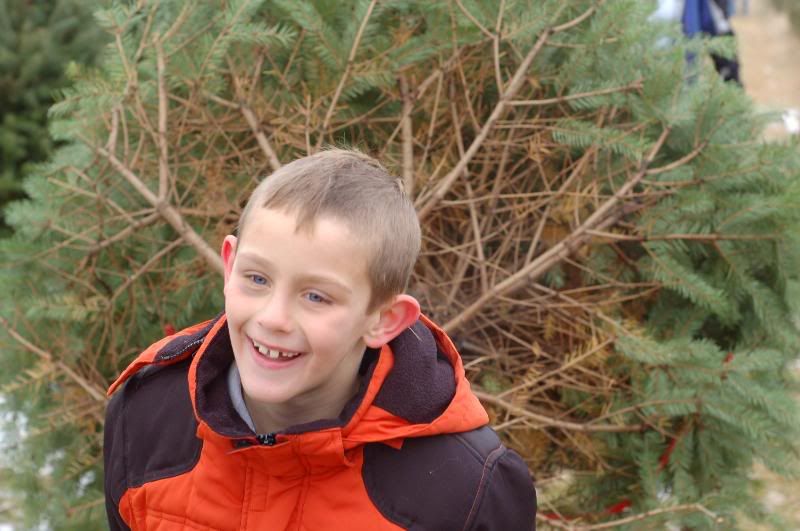 Finally he got it moving and he was quite happy with himself!
Then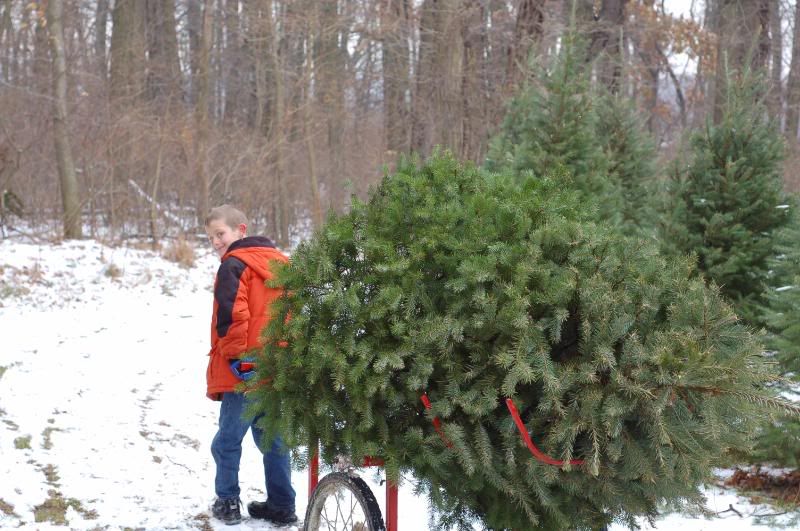 Then it was down the hill we went to bring our "perfect" tree home!
Our Friends Coreen and Nicole invited us to Philly for the evening. We went to the
Wanamaker's
Building where they have this wall of lights, and do an old fashion light show, none of the modern
lasar
lights, just a good old fashion, (looks like a giant light bright) motion and story. It is narrated by the voice of Julie Andrews.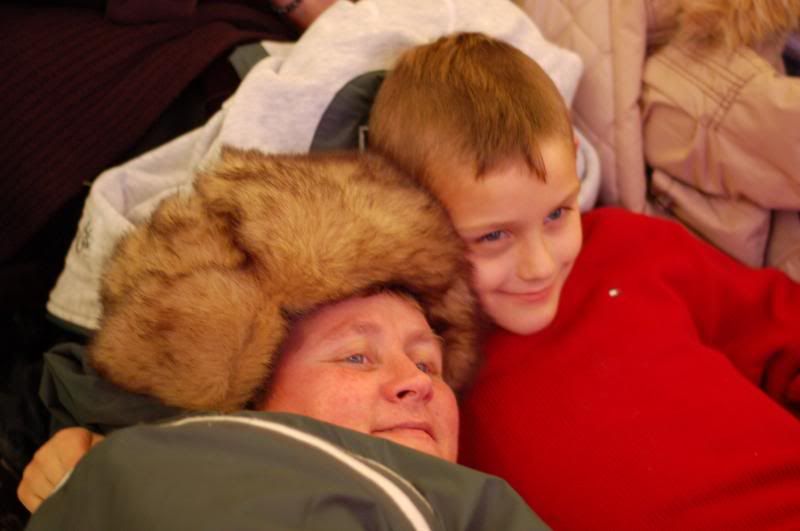 Josh and I
layed
down on the big red carpet with 100's of other
family's
and watched the show. I will cherish this moment. It was just fun to watch and know that for many years people have done this same thing with
their
kids. I love tradition....and I think this one might make it into our
life's
every year!
How can you not love that smile!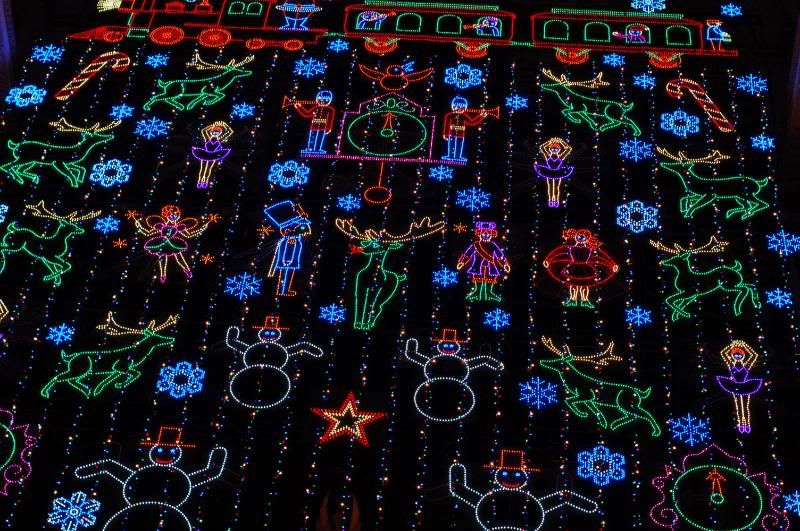 This is what made him smile!
Then it was off to the
Dicken's

Village
, another part of the Holidays in Philly that is rich in Tradition. From what I understand it has been around since 1987 and it is worth a walk
thru
.
Oh and to have someone read each of the story boards, that makes it even more magical. Josh was riveted!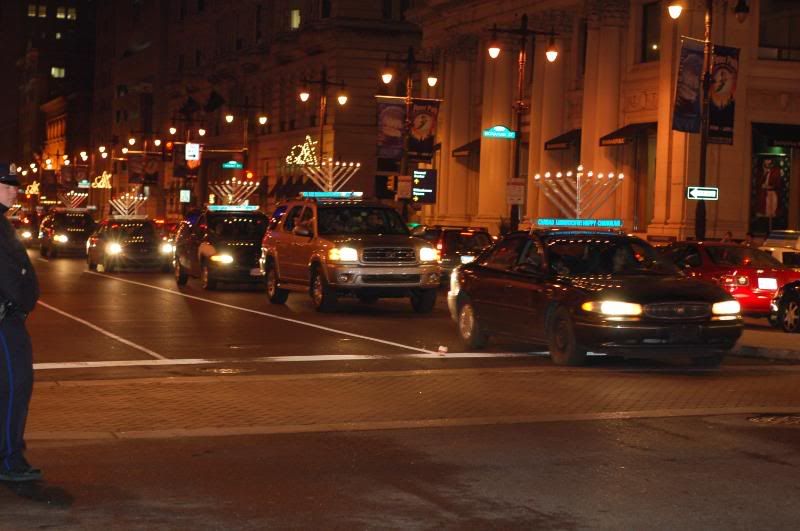 and what would a perfect day be without a surprise
Hanuka
parade of cars, all fitted with Menorahs! Oh that just made me smile. How fun to celebrate the holidays.
So it is Sunday morning and I am getting ready to go and start to set up the concession stand for Wrestling today. Josh has his first Varsity match and we are very excited. Hope everyone finds ways to make the holiday season Perfect for them!