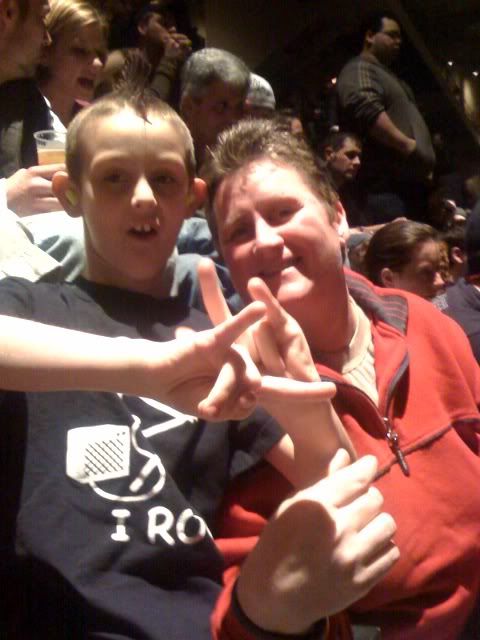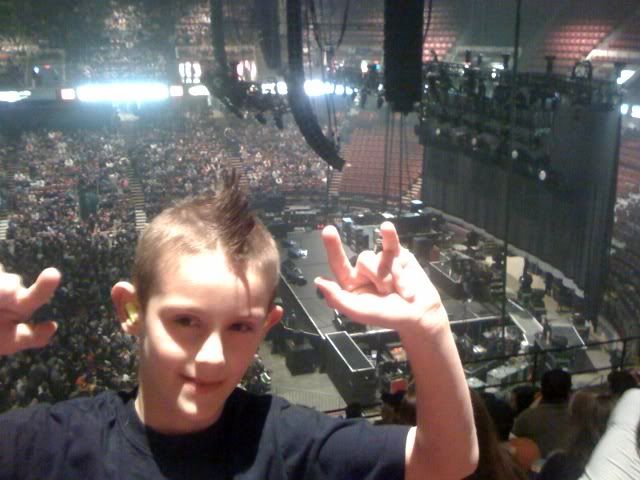 So What do you get your 8 year old son for his birthday.....Foo Fighter Concert Tickets...what else???
Josh, Max, Mike and I went to one of the most AWESOME concerts last night. Foo Fighters put on a show like no other. It was a great mix of their old and new songs, and Dave....well lets just say he has AMAZING Energy!!! They played for just over 2 hours. That was after 2 other bands so we didn't leave till after midnight. Now the no school today just fell in place just right! Thanks for the snow!!!
I am so glad to have experienced this with Josh. Back when I was growing up I KNOW for a fact my parents would have NEVER taken me to a Rock concert. I know for a FACT we would not be listening to the same music. IT is very cool to see Josh's love of music, not only that his love of GOOD music...which is so important. I will not forget this night, and I don't think Josh will either. It was pretty amazing, the production was outrageous and when they brought down the second stage out of the ceiling and played their old acoustic stuff....it was just unbelievable. I hope we can enjoy more concerts together, before it is so uncool to be with your Mom!
A big shout out to Mike too....my new concert buddy!! ROCK ON!