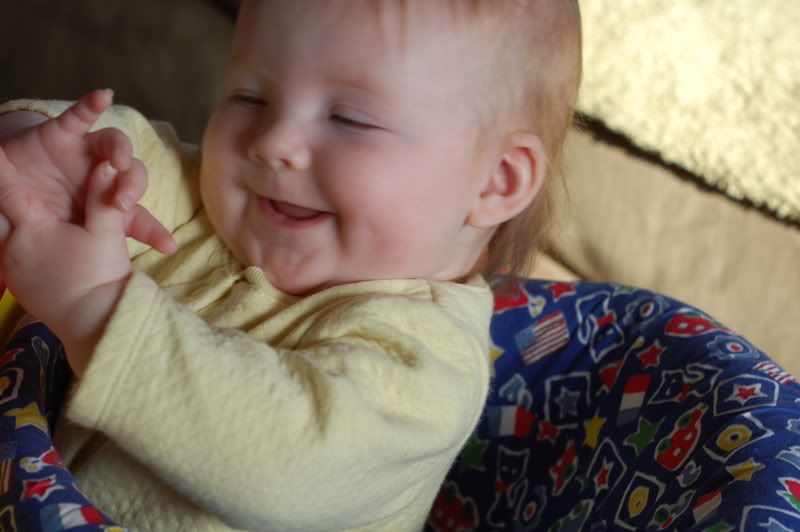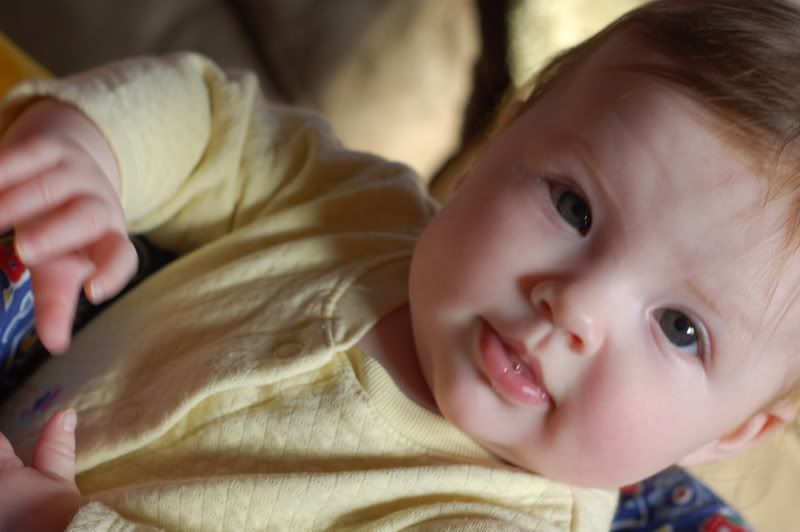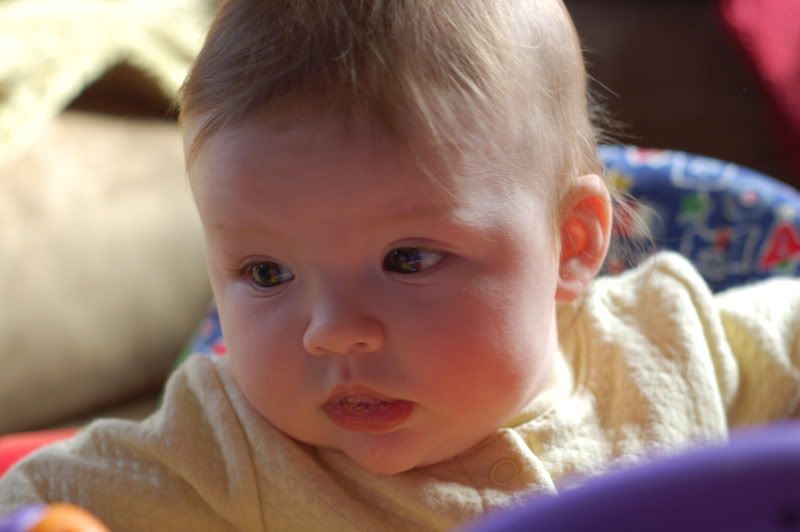 Is SO much FUN!!!
I get to watch my little Neice Merideth today and we are having a great day! ( Hi Aunt Kate!!)
We can't wait till you get home to play!
Little girls are just too fun. I am so glad I have a little girl to watch grow up in my life. Josh turning 8 this past week, and then seeing little Mer here just brings back so many memories. She is 4 months now and I remember so vividly when Josh was this age. Smiling, cooing, and drueling! Glad I get to relive these days every once in a while.
On other news....I had the BESTEST Day yesterday cropping with my Gal Pal Ruby! We did some great pages and had great girl time. I just love this gal!
Josh has his Year End tourney this Sunday coming up....he is ranked 2nd out of 14 kids in his division. Not bad for an 8 year old in a division of 64 lbers, that range in age 6-11 . We are hoping he has a great day. He has worked so hard for this, this year. Last year he was ranked 12th out of 12. GO JOSH!!
Ok back to playing with this cutie pa tootie!!