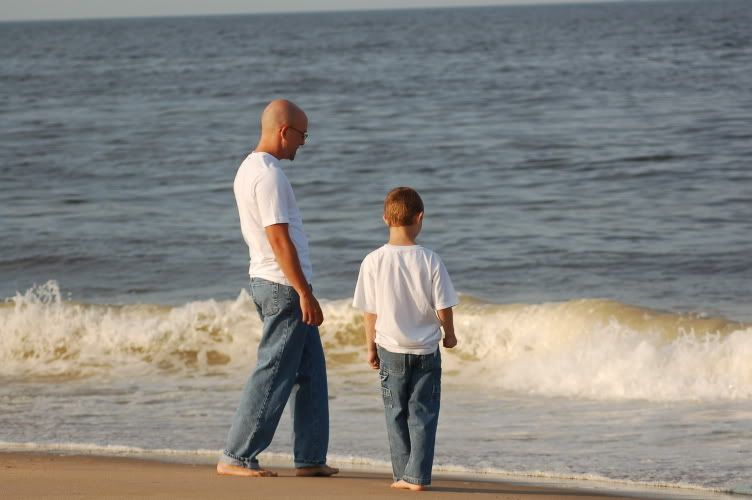 I love this photo ! I often watch people at the
ocean and wonder , what are they thinking,
what do they see? I just love the water and
I often think about what a great power water
is. I have been in the water lifeguarding or
teaching swimming since my teenage years
and always find such peace at the beach .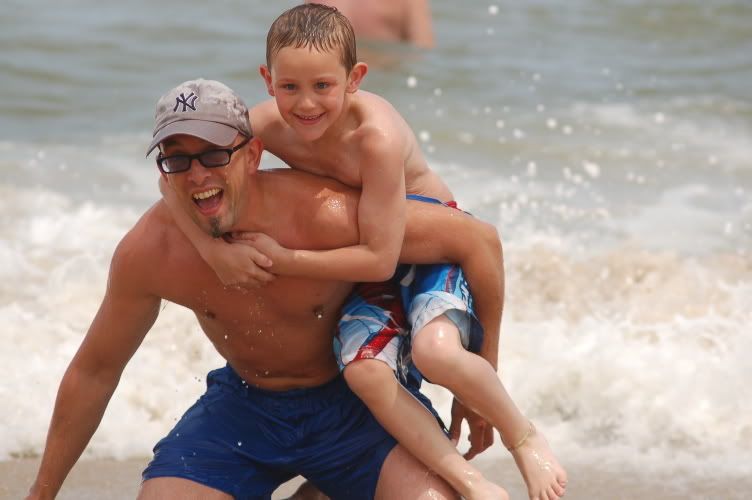 This is one of my favorite pics from the week-
end. Just to boys having a great time playing.
Uncle Steve was a bit sore the next day. Josh
gave him a workout!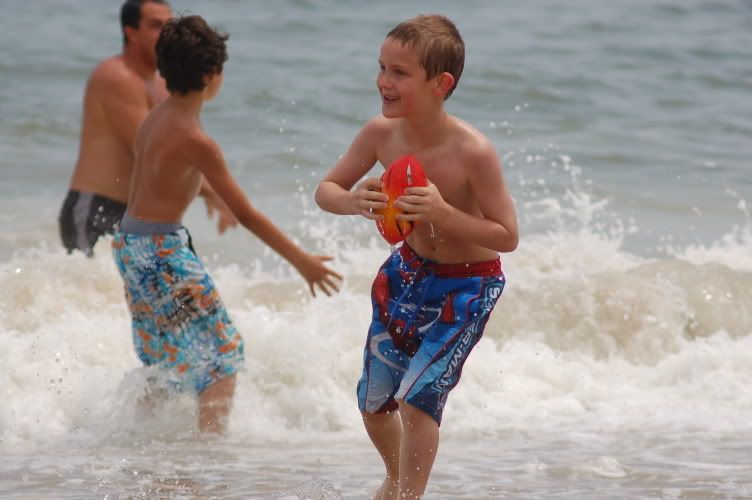 Josh again rode his bike . It took a few days for the con-
fidence to build but in no time we were riding every
where. Oh also learning how to make skid marks !
The boardwalk games are a big part of going to rehoboth. Josh was just beaming as he won this fish. He also scored 260 on skee ball and just jumped up and down in joy. It was a big moment for him.


It was a great week once again. I can't believe Kate and I have been going here for 8 years now. The "gang" celebrated thier 4th year as a group going down. That says alot to something we all look forward to every year. We have already signed up for next year . Josh just says he LOVES rehoboth , and I just love that he will have these wonderful summer memories to take thru his life.