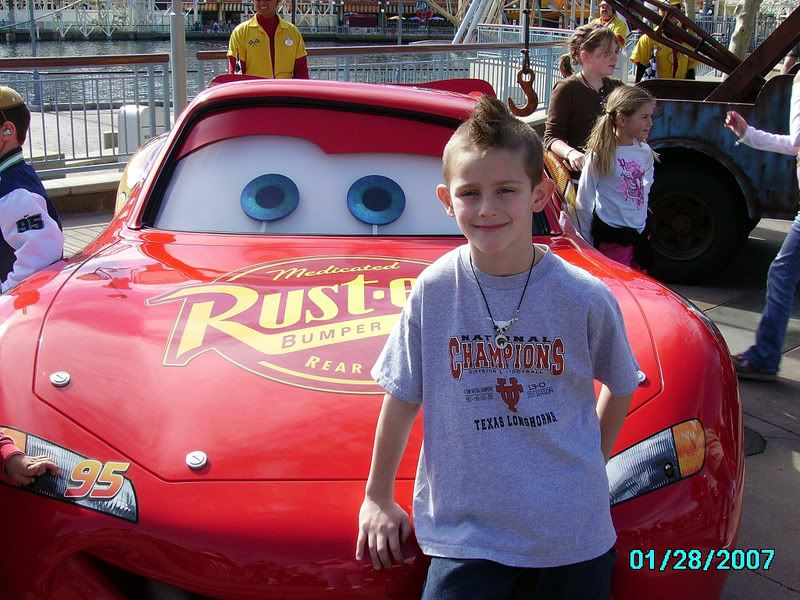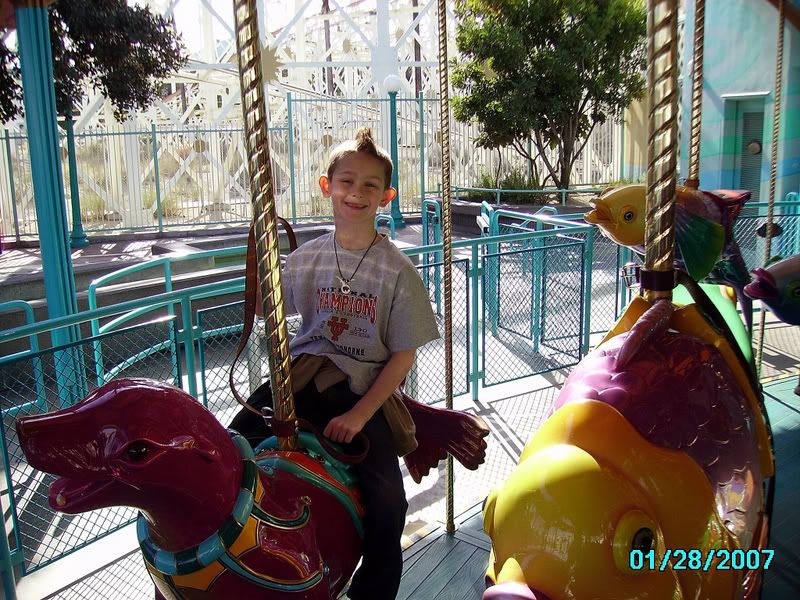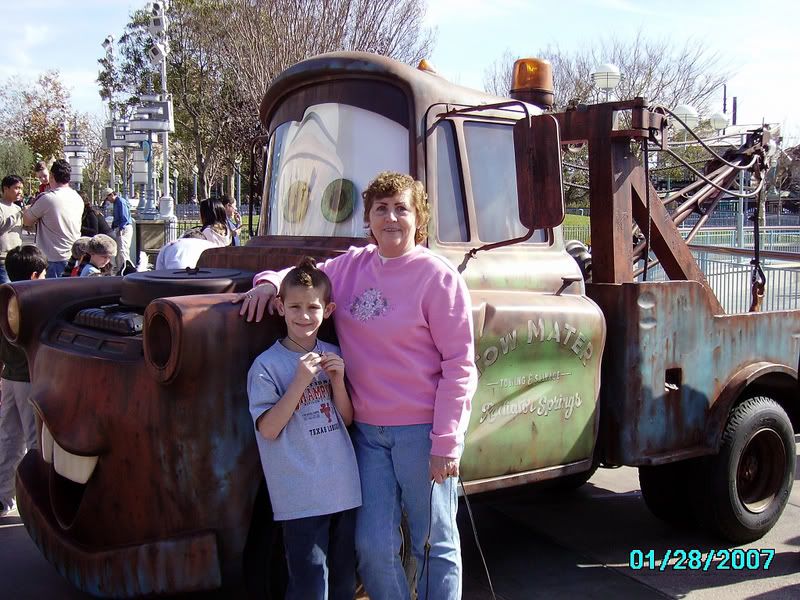 So while I am in CHA shopping , walking and buying....here is a little visual of what my Mom , Josh and Kate are doing....just being silly and having fun!! Day 2 in CA and the weather was great for them to go to Disneyland and California Adventure. Josh was so cute last night as we went in the Lego store, he turns to me after finding a Star Wars lego set and says to me ...Mom is Declan's birthday coming up? He would really like this. I just loved it that in the whole store of things he loves he was thinking about his friend back home. Makes me just so proud of him.
We went to ESPN Zone for dinner and they had this 200 foot screen , or close to it and Josh just loved watching the sports thru dinner. They also had a ticker going across the top and we had them Put Happy birthday to Josh on it. It was really cool when he saw it come across the ticker.
We kinda decided that each night we go out we are celebrating his birthday this week. I still am trying to grasp that he will be a 7 year old on Saturday! More tommorrow!
Peace