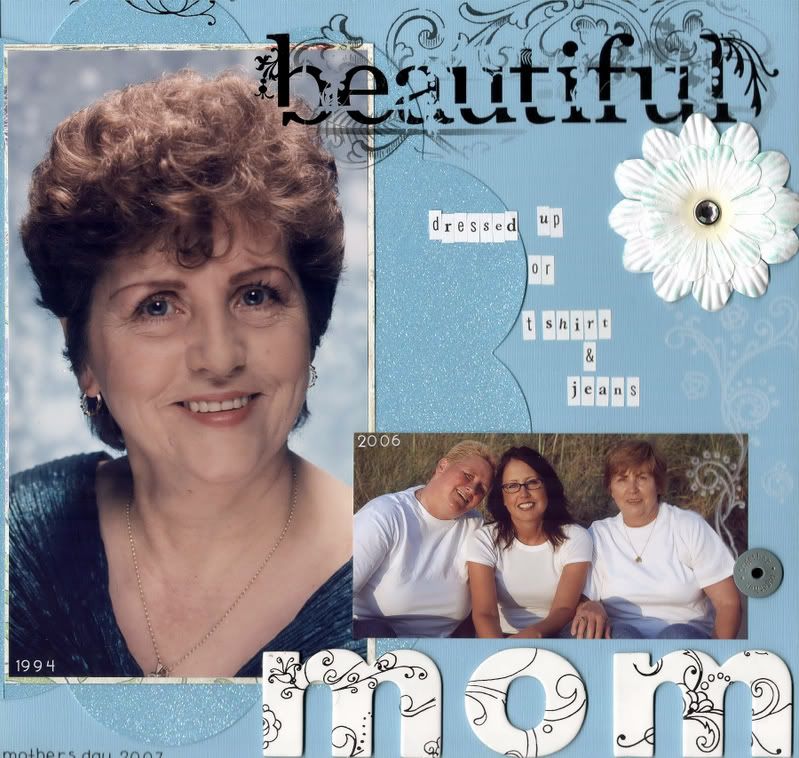 Happy Mother's Day Mom!
In honor of mother's day, I made this layout for you. Love ya!
Hope you like it, and stop crying all over the computer keys.
See ya in 6 weeks!
I FINALLY got the whole banner thing!
I can't tell you how HAPPY that makes me..it truly is the little things.
So today has been a great day so far. I hope it just gets better and better.
It is shaping up to be a great weekend.
I am going to scrapbook a bit.
Eat at the Melting Pot.
Spend time with Kate and Josh.
See, told ya it was going to be a great weekend.
OH and for those of you that are having fun with my "
Piggie
" post. Just wait, you are going to lose your bets. These nails have to stay on for at least a week, till the wedding. Oh also, wait for the more shocking news...it is coming. I will post a little warning, that all liquid be clear from your computer area. (Lisa, did you get that wine cleaned up yet?)
All the GREAT Moms out there, have a wonderful day on Sunday. I hope your kids hug you and if they can't be there they call and you get to hear "I love you, Mom!" Also everyone better call
their
Moms also!!
Ok that's about it for me...need to go check the movie listings!