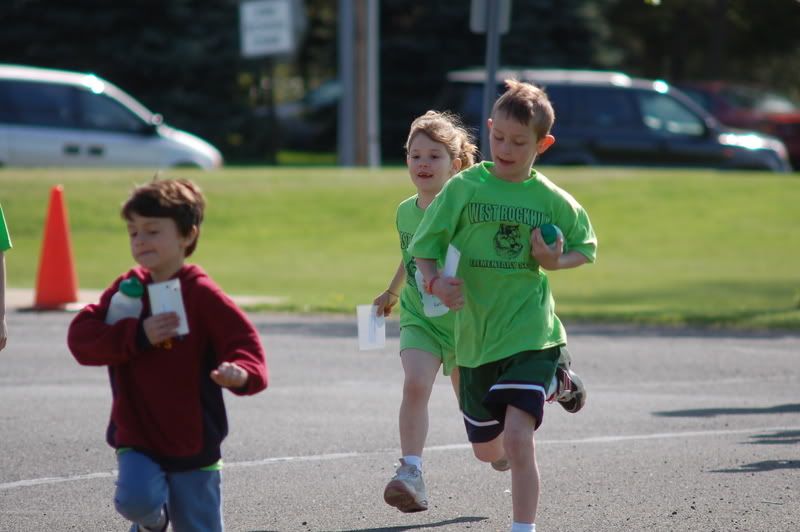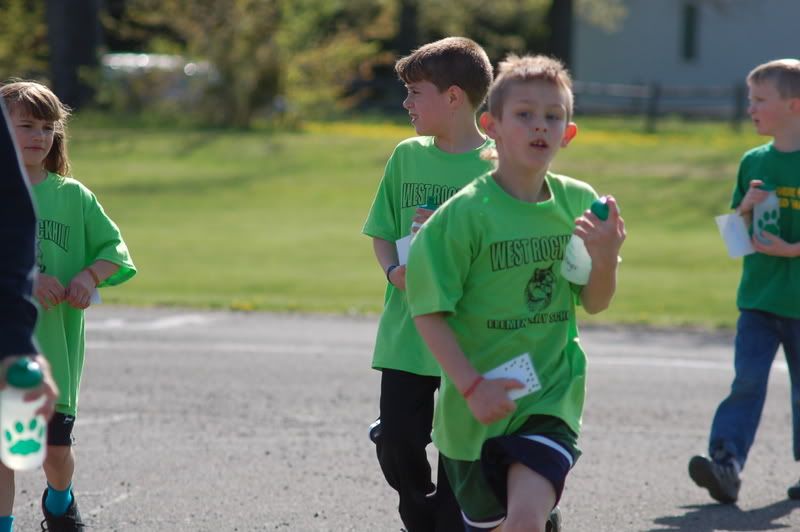 Thank you to everyone that supported Josh in the Race for Education. He ran 43 laps on Friday, it was a beautiful day and he hardly stopped for the hour that he raced. He is very excited that he might have done the most laps for a 1st grader.
It was a great event, and since it is our only fundraiser all year we really go all out for it. We had 20,000 dollars already collected before the kids even started racing. Then there will be the donations of the people that supported by the lap for each child.
I know people have mixed feelings about fundraisers for the schools, and I know most of you get numerous asking for donations throughout the year. But I like this that we only do the one a year, we get good donations and it is over.
I know alot of other schools did this also this year, but kept all the other fundraisers as well. That would just be too much.
In other happenings this weekend....Saturday was National Scrapbook day and I spent it with my peeps at memory lane, pa. ( You know the greatest little scrapbook store ever!) We had a full day of make n takes, cropping, eating a even a little drinking. It was a wonderfully exhausting day. Then Sunday I took Josh up to the store and he had a class with Julie Boardman to make a little Mom book. It came out so great and here is a great shot of Josh and William working with smiles. Damn they are cute.
So I hope you all had a great weekend. Have a wonderful week, and lets all do a page about your Mom or a special woman in your life. It is a little challenge we have on our message board, and I would love to see everyone join in. I will post mine here when I am done.