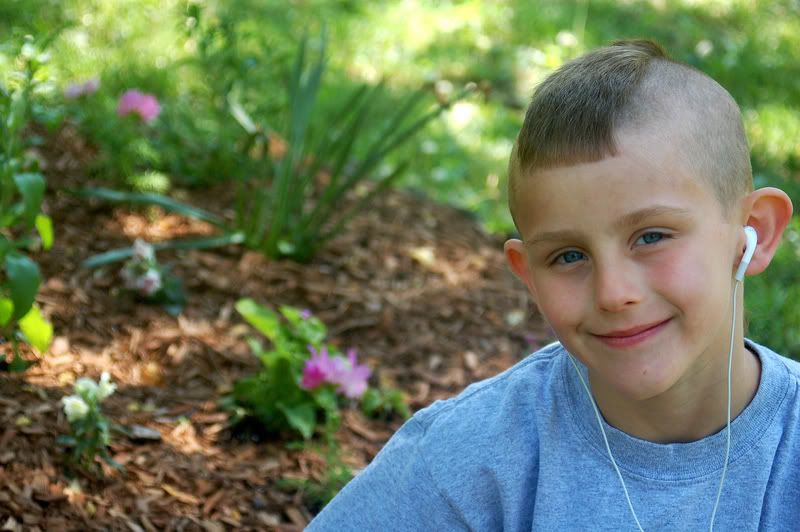 Because of this sweet face! He planted me my Mother's day garden on Sunday, you see some of it behind him. This has been a tradition that Kate and Josh started about 5 years ago. I really look forward to it each year. It is so wonderful to see what flowers they will plant every year. Kate told me yesterday Josh had his new ipod shuffle playing the whole time he was planting. He is loving having his own little ipod now, I love that he loves music and he just starts dancing and singing when he is listening.
So in closing, I had one wonderful day!
Josh made it very special, and I am so blessed to have him for a son!
Hug your child tonight, tell them how much you love them.
Remember...every day is Mother's day!!