Because I get to celebrate my wonderful friend Trish's Birthday!!! She is an amazing person with a big big heart!! I met Trish about 5 years ago now and I am so glad she is in my life. She is always there with a funny story, and she has this wonderful thought everyday that the world can be a perfect place.....and even if it is only 6 am when she realizes today will not be that day, she keeps the hope that it still will happen! I keep trying to bring her to reality , but she refuses to come to the dark side.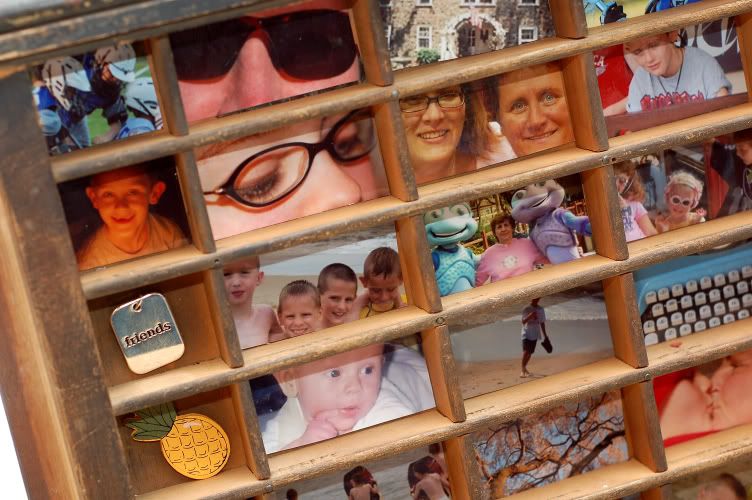 She is also very intelligent. She can work words on paper like a wizard waves his wand. Her stories of everyday life will make you laugh and cry, sometimes at the same time! She sees people for what they are, and she sees the good in them, unless there isn't any. Even then she will give them all the chances in the world to be the good person. She is patient.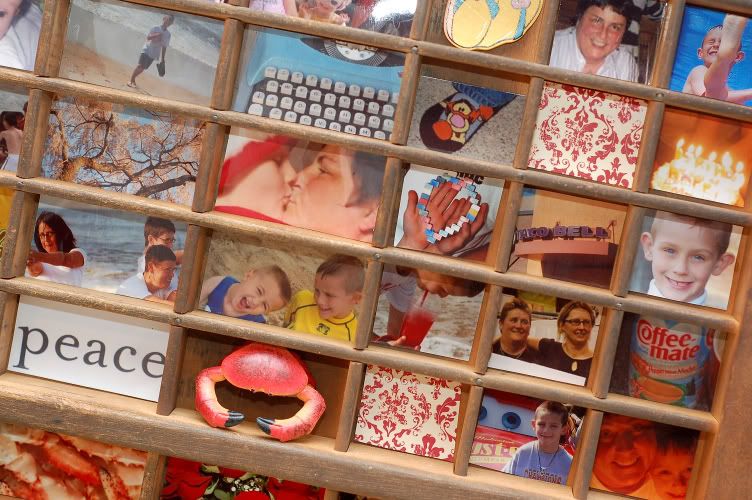 She loves her kids, she only wants to see them happy and productive. She is learning to let go and let them, and she is so excited that it is starting to work too! We have had many conversations, discussing life, people and
Popsicle
sticks! If I need to blow off steam, or just have someone listen to me and support me, She is the person I would call. Trish was one person I leaned on quite a bit in the last 6 months, and she was always ther
e saying " It is going to be fine" , or " you are making the right decisions" , or " We can make it bigger and better" ....all those things you need to hear when you are doubting yourself. So today is Trish's Birthday and I am so lucky that I get to celebrate another year of her birthday!
The Pictures above are a wonderful present that Trish made for me celebrating my blog of 2007. She took all those pictures off my blog, printed them and arranged them in this old drawer. It is a precious gift, and I will cherish it always. Just another way she blows me away!!!
So Enjoy your day Trish! Oh and how bout that GREAT Gift that Tom got you and thought up all by himself *wink* !!! Love ya Girl!!!