That is the number of photos I downloaded tonight from this weekend. Pictures of the beauty of Spring, pictures of our family time together, pictures of creativity and the friends that remind me how wonderful people can be. Capturing everything around me again, smiles are coming back on my face with every click of the shutter. Smack me if I ever stop capturing again. (that was a note to self, not to anyone that may want to smack me).
So much great stuff this weekend, from my friend kidnapping me for breakfast on Friday morning to everyone laying down and reading on Sunday night. All the stuffing in between is just amazing.
Had some fun at a little gift shop on Friday morning....getting some bakery goodness to make at home.
The Coffee cake was so light and fluffy, it just didn't seem like it had all those calories I know were in it.
Friday night I got to have a Sleep over!!! I just loved doing this and hanging with some great ladies,
Chinese
food and good ole games of
pinochle
. I am so very blessed in my life to have people like this in it. I love our quiet home most of the time, but every once in a while throw in a couple boys, 3 great ladies
and a couple other parents and it does tend to liven up the house a bit. Oh and if you are wondering.....of course I was on the winning team!!! These ladies came over to play and have some fun , fun we did.
Altho
, I would have to say that cosmos mixed in a plastic gallon container can look
alot
like
KoolAid
to an 8 year old boy!!
Luckily
he didn't like the taste. I won't mention any names, but Nancy was relieved to know she hadn't drunk all the cosmos!!
Saturday I had a dozen of the best ladies over to crop the day away with, great little creations came out of the day and This one was one of my all time favorite little craft projects.
I collapsed right away after everyone left that night, it was such a great day but I had nothing left. I woke refreshed and ready to go on sunday, because we were going to the CIRCUS!!!! One of my favorite things that we do on an annual basis....just love feeling like a kid for a few hours, watching all the visual goodness and waving to the clowns. Some of my favorite shots of the day,
The boy can wear a hat!
Just two kids having fun!
He put this on just for me :)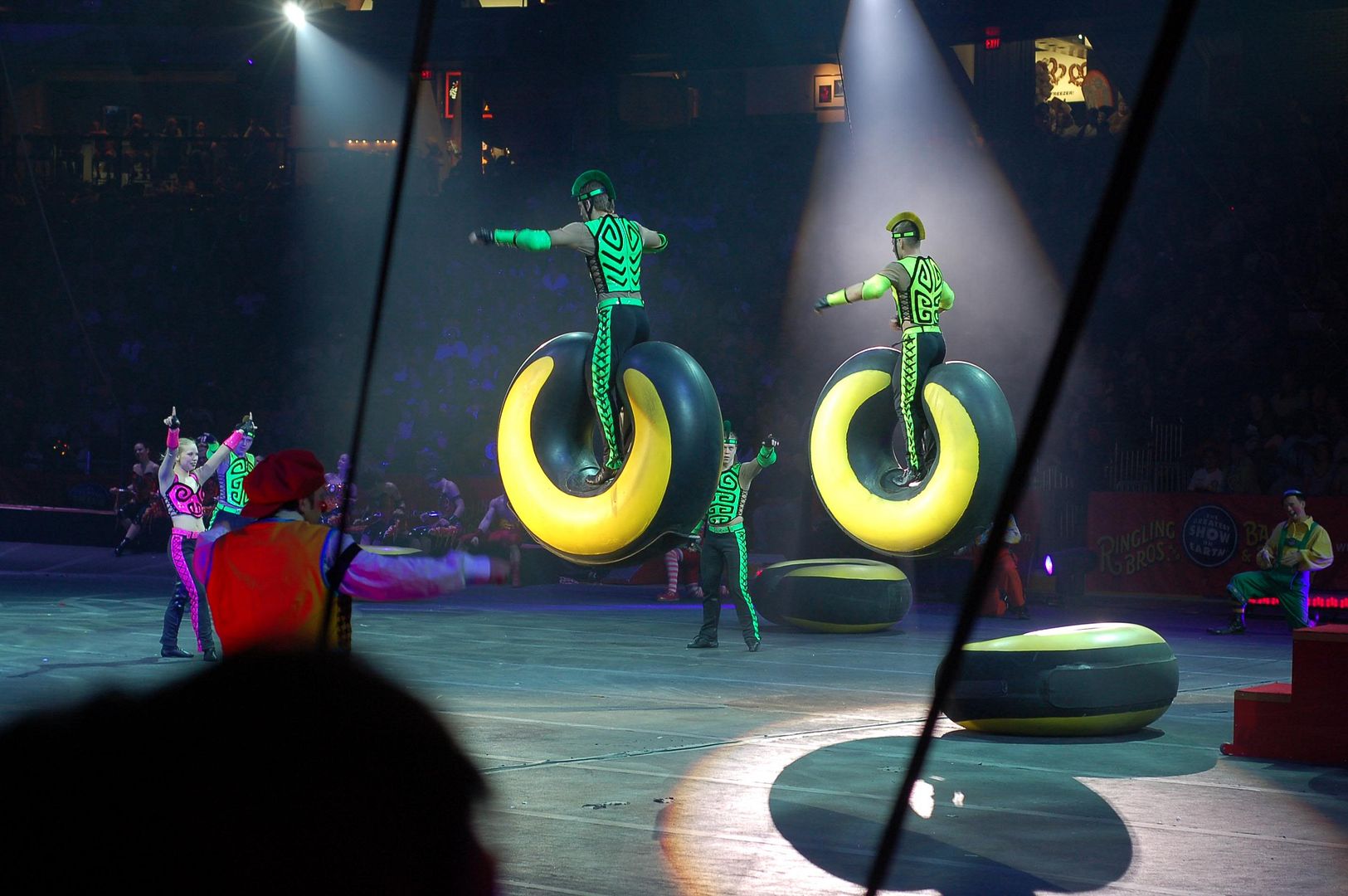 Those bouncy wheels looked like so much fun!
Everytime
I am at the circus all I think about when looking at these people.....HOW
FRIGIN
FUN!!! I know it is
alot
of hard work and long hours...but it sure looks like FUN!!!