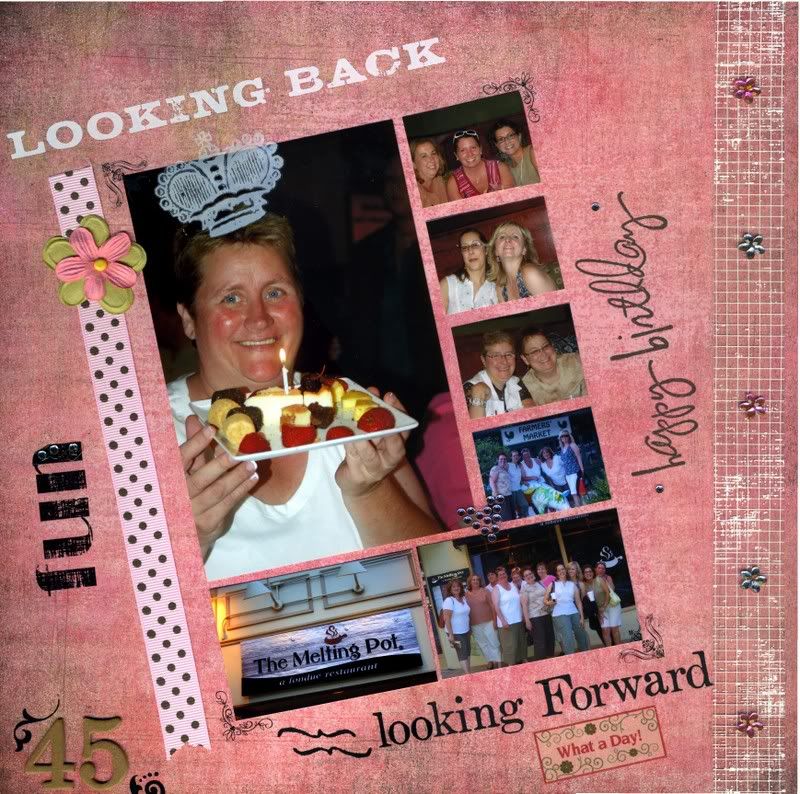 This layout was so fun! 5 of my good friends worked on it. We did a type of round robin scrapping where each of us got 10 minutes on each other's layouts. Then 1 hour later we all had finished layouts.
Of course they all went all out with the BLING for me, knowing how much I scrap with bling!!
This layout makes me smile.