So
friggin
cute!!
I got the picture I wanted!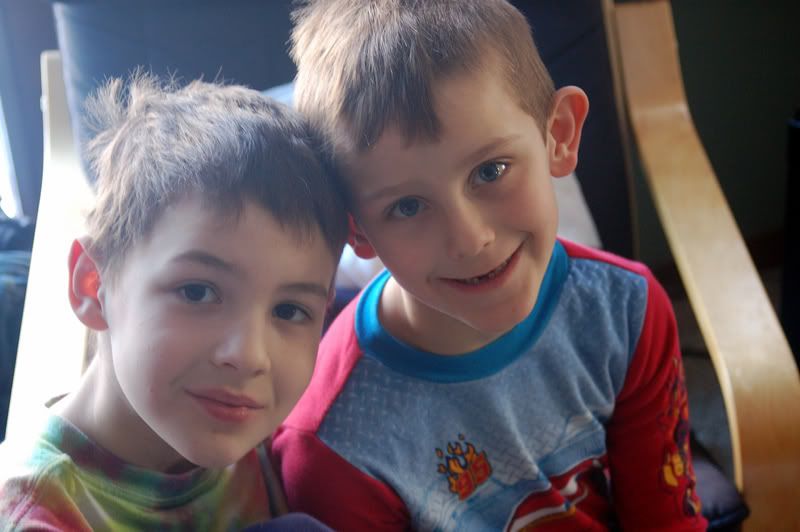 My
bestest
Buddy Alex!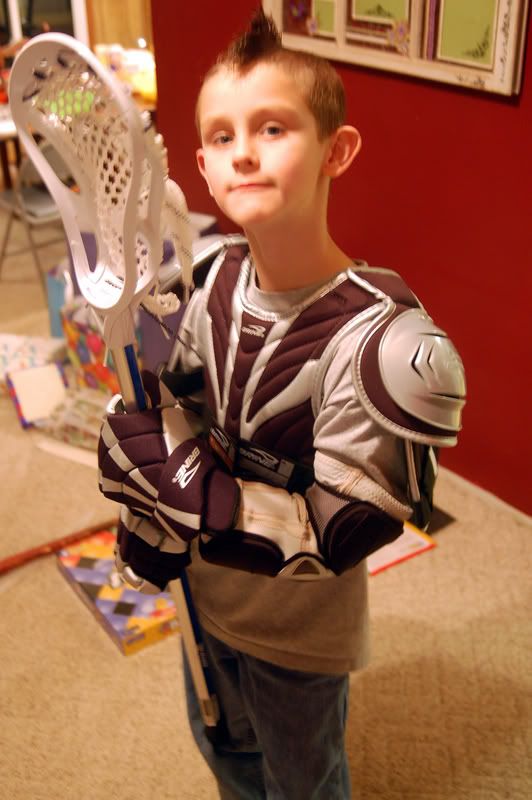 New Lacrosse Gear!!
It was pretty much a week long celebration....it was fun to celebrate Josh turning 7 for 7 days! We did something each day to celebrate his birthday. So tonight ended the 7 days and we went out with a bang! Today was his birthday party with his friends at a Karate place. He had won this last year at Race for Education by doing the most laps in his class. He was so proud of doing this and it was nice to have a birthday party all done for him. Especially being out of town the week before, nice not to have to plan a whole lot. So here are some highlight photos of the day.
Here's to being 7 and I hope all your wishes and dreams come true....I know mine do each day I get to be your Mom!!