Monday's is the day , I jokingly call my day off. It is the day that
mlpa
is closed. But that doesn't mean a true day off. Just means I don't have to go to the store. Altho that isn't always true either, sometimes it is a good day to get paperwork done. But in the winter months I try and not go. So I get a day to stay in my sweats and get things done here.
My list was a little long today. I got all but two things done, so that wasn't bad. I love crossing off that list!
Then Josh came home and we did homework, we read and then we played with legos. At dinner he says.."Mom, I do need valentines.....tomorrow" I couldn't believe he was telling me this at 5:38 pm. So I got up went to my studio , got out the
cricut
and paper. We had a blast...and got it done!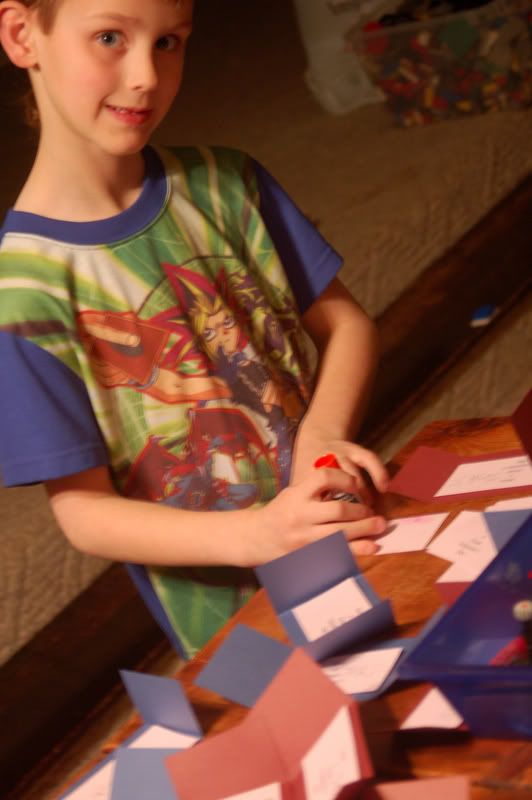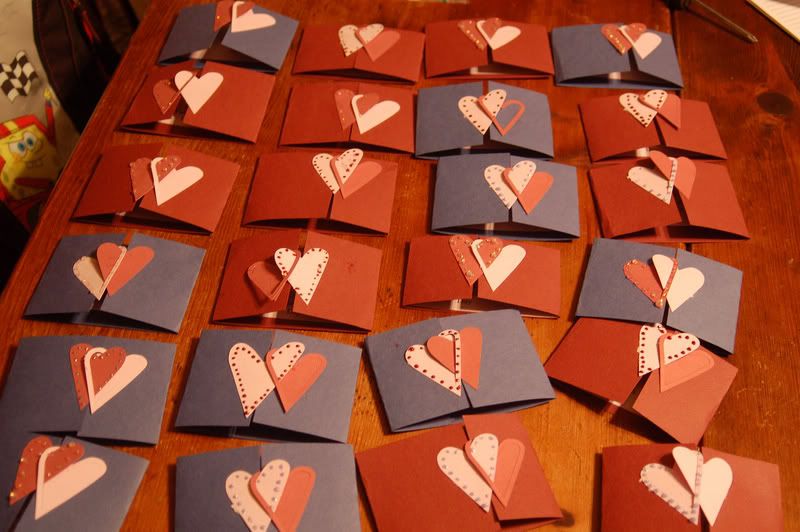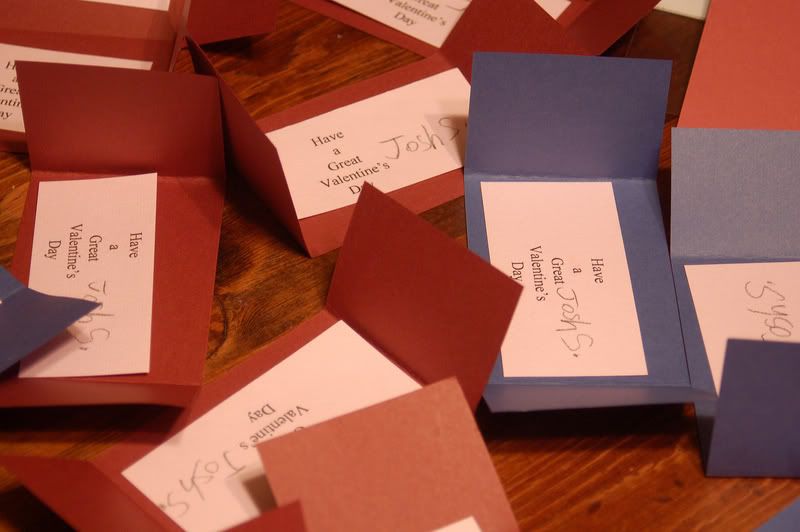 I have to admit, I wasn't happy about being told that late, and Josh and I had a discussion as we were making these that next time it would be a good idea to start this earlier. Of course he just melted my heart as he was putting on the stickles and said," look mom ...this is perfect, just like you. " Now I know he was talking about the perfection of the stickles placement, but it still melted my heart.
So tomorrow he will have 24 wonderful cards to give his classmates, and no one will know it was done last minute. Except me! ( and the other 3 people that read this blog.)
So other then a busy day , I am excited we might have snow tomorrow, I am looking forward to a few good snow pictures for this year. Maybe a snow day too.
Didn't get to scrap today, well not in the form I wanted to at least. But I know it is coming. We actually don't have anything to go to this coming Sunday so maybe then! I need to invite a few girlfriends over and maybe it will get me going. Anyone want to come and play at my house?